This memorial was created in honor of our precious baby boy, Noah Daniel Morell, born November 8, 2007. He blessed our lives with his sweetness for three short months. He became an angel in heaven on February 5, 2008. Although he left us too soon, we will miss and love him for eternity. Be with Jesus, our sweet angel. We WILL see you again....

SIDS took my baby boy away from me. I was minutes away from the babysitter's when I got the phonecall that would forever change my life. A police detective told me to meet him at the emergency room. All he could or "would'" tell me was that my baby stopped breathing. My nightmare began...
After the doctors did all that they could and my countless pleadings to them and to God, I was told my precious baby was gone. My heart still can't accept what my brain already knows...that my hopes and dreams for him here on earth are over. This is too much heartache any mother should ever have to endure. Please hold and tell your children you love them each and every day. I ask you this in honor of my sweet Noah.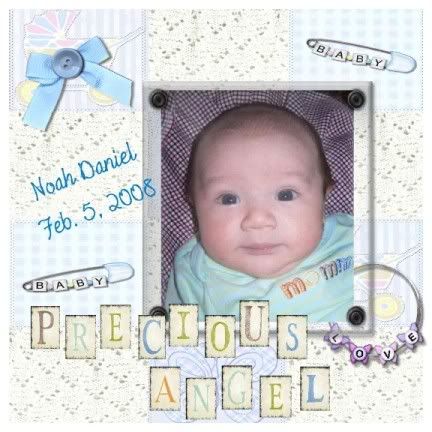 Thank you Brenda!
If we could have a lifetime with
A dream that would come true,
We'd pray to God with all our hearts
For yesterday and You.

A thousand words can't bring you back
We know because we've tried...
Neither will a thousand tears
We know because we've cried...
You left behind our broken hearts
And happy memories too...
But we never wanted memories
We only wanted You.
-unknown author
We Love You Noah
Forever and ever...!
Sarah Porter, you've touched my heart!
As soon as he arrived, he let u" width="452" height="473" src="http://i515.photobucket.com/albums/t351/noahsmommy_02/Noah-6.jpg" />
Sent with love from Bonnie, loving grandmother to precious Lexi~Thank you!
Noah was a blessing. He was so loved and so wanted. His big sister, Hannah, waited seven and a half, loooong years for him. She had been asking for a baby sister or brother for a while, thinking, I guess, that we could just make one appear. We would tell her she needed to ask in her prayers to Jesus. Her prayers were answered. However, unknowingly, she wasn't thorough enough in her request.
After 38 weeks, Noah arrived by a scheduled c-section. Being gestational diabetic and "advanced maternal age", Noah's growth was monitored regularly with frequent ultrasounds and NST's during the end of my pregnancy.
As soon as he arrived, he let us know what a wonderful set of lungs he had. Noah was a healthy baby.
Noah loved to smile, coo, and kick his legs as if he were trying to get somewhere fast! But most of all, he loved just staring at the ceiling fan- whether or not it was moving. Recently, he discovered his fist. My husband, Mark, was so amazed by this that he interrupted my shower once to tell me that Noah was laying there with his arms stretched out in front of him just staring at his fist. He thought this was sooo neat that he kept coming back every couple of minutes to tell me that Noah was STILL staring at his fist.
I asked Hannah once while I was holding her brother if she loved him. She replied, with the honesty of a seven year old, "Mommy, I love him so much I get butterflies in my tummy when I look at him."
My heart breaks - - for my daughter, for myself, and for all who loved him and LOVES him still! I'm going to treasure the few memories that I do have because each and every one will bring me closer to being with my baby boy again.
BEREAVED PARENTS WISH LIST
I wish m66ff" size="3">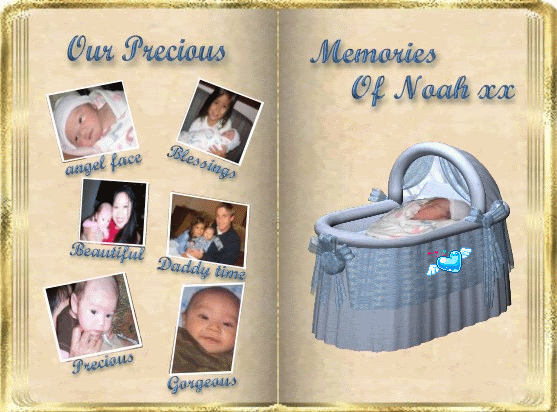 Thank you so much Sarah Porter (Mummy to sweet angel Laura Jean) for this beautiful graphic~I love it!!
BEREAVED PARENTS WISH LIST
I wish my child hadn't died. I wish I had him back.
I wish you wouldn't be afraid to speak my child's name. My child lived and was very important to me. I need to hear that he was important to you also.
If I cry and get emotional when you talk about my child, I wish you knew that it isn't because you have hurt me. My child's death is the cause of my tears. You have talked about my child and you have allowed me to share my grief. I thank you for both.
I need diversions, so I do want to hear about you, but I also want you to hear about me. I might be sad and I might cry, but I wish you would let me talk about my child; my favorite topic of the day.
I wish you wouldn't expect my grief to be over. These first years are traumatic for me, but I wish you could understand that my grief will never be over. I will suffer the death of my child until the day I die.
I am working hard on my recovery, but I wish you could understand that I will never fully recover. I will always miss my child and I will always grieve that he is gone.
I wish you wouldn't expect me "not to think about it" or "be happy". Neither will happen for a very long time, so don't frustrate yourself.
I wish you understood how my life has shattered. I know it is miserable for you to be around me when I'm feeling miserable. Please be as patient with me as I am with you.
When I say, "I'm doing okay", I wish you could understand that I don't "feel" okay and that I struggle daily.
Your advice to "take it one day at a time" is excellent advice. However, a day is too much and too fast for me right now. I wish you could understand that I'm doing good to handle an hour at a time.
Please excuse me if I seem rude, certainly not my intent. Sometimes the world around me goes too fast and I need to get off. When I walk away, I wish you would let me find a quiet place to spend time alone. I wish you understood that grief changes people. When my child died, a big part of me died with him. I am not the same person I was before my child died and I will never be that person again.
I wish very much that you could understand ~ understand my loss and my grief. But...
I pray daily that you will never understand.
~by Compassionate Friends
(Thank you, Sarah Porter, this is beautiful)
This website was lovingly sponsored by Noah's Tita and Uncle Dale ( my sister and brother-in-law) so that it will remain online forever. It is now my hope that my precious baby's memory lives on and that he is NEVER forgotten. Please feel free to light a candle for Noah so we know that you visited.
No Goodbye
You never said "I'm leaving"
You never said goodbye
You were gone before I knew it,
And only God knew why
In life I loved you dearly
In death I love you still
In my heart you hold a place,
That no one could ever fill
It broke my heart to lose you,
But you didn't go alone
For part of me went with you,
The day God took you home
~author unknown
Thank you Sarah (Laura Jean's Mummy)~You're so creative!
Thank you Sarah, this makes me think of the would'ves and should'ves!
Tiny Angel
Tiny Angel rest your wings, sit with me for awhile
How I long to hold your hand, and see your tender smile.
Tiny Angel, look at me, I want this image clear...
That I will forget your precious face, is my biggest fear.
Tiny Angel can you tell me, why you have gone away?
You weren't here for very long...
Why is it, you couldn't stay?
Tiny Angel shook his head,
"These things I do not know...
But I do know that you love me,
And that I love you so".
~author unknown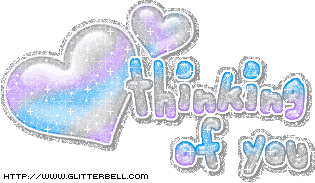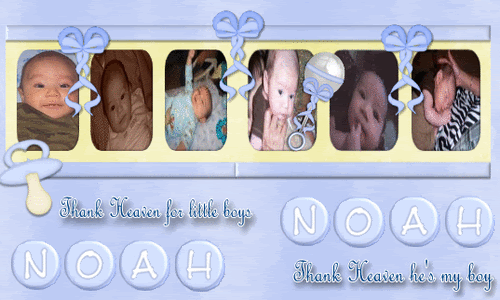 I can't possibly thank you enough for this, Sarah Porter~my love to you & your precious Laura Jean ALWAYS!
Little Angels
When God calls little children to dwell with Him above,
We mortals sometime question the wisdom of His love.
For no heartache compares with the death of one small child
Who does so much to make our world, seem wonderful and mild.
Perhaps God tires of calling the aged to His fold
So He picks a rosebud, before it can grow old.
God knows how much we need them, and so He takes but a few
To make the land of Heaven more beautiful to view.
Believing this is difficult, still somehow we must try.
The saddest word mankind knows will always be "goodbye",
So when a little child departs, we who are left behind,
Must realize God loves children, and
Angels are hard to find.
~author unknown
Hannah drew this picture for her brother while we were still staying at my sister's house after we lost Noah. The funeral home printed it on the program for Noah's service and the original was placed in his casket along with the first stuffed animal he received after he was born and his favorite pacifier.
Thank you, Cindy Outlaw (Mama to B.J., Buck, and Wayne) for adding that special touch to Hannah's picture. You've touched my heart.
Thank you Barbara, angel Caroline Scanlon's Nana!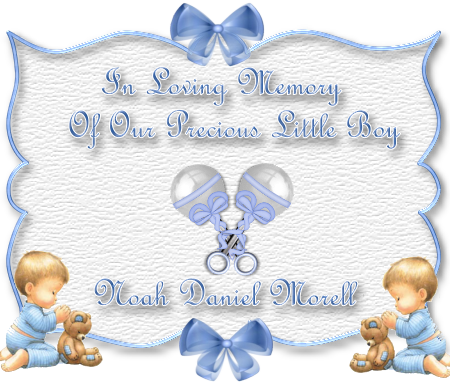 This is precious~thank you Sarah Porter~you're a blessing!
.
To read "My New 'Normal'" go to His Legacy